For well over 30 years now Racks have been at the heart of the Clifton community and a natural place to gather for all of the big sporting events. Some of our greatest times have been through our love of sports and our desire to put on a damn fine celebration!
Ensuring a Great View
First things first – you need to be able to see the sport and see it well. Our numerous flat screen TVs, our private alcoves and our huge big screens mean that there's always an option to suit you. Having said that, you do have to get in quick and book your table. It's a popular place, as you can imagine!
Good Food & Drink
We understand that you want to settle down for the afternoon, evening or even both. You want to be fed well and looked after while you enjoy the sport and some great company. Great news – many of our live sporting events come with a food and drink offer too. Take the EURO 2016 matches for a start, you can enjoy a bottle of beer, a steak sandwich and the best views of the action for just £10!
Getting into the Spirit
If there's one thing that we definitely do well then it's got to be getting into the spirit of things. A great atmosphere is high up on our list of 'musts' for any sporting event. We've been known to have TV crews down to film the action at Racks, we get face-paints out, we decorate and we just generally 'go for it'. We'll often include live music after the event to help with your celebrations (or commiserations) too.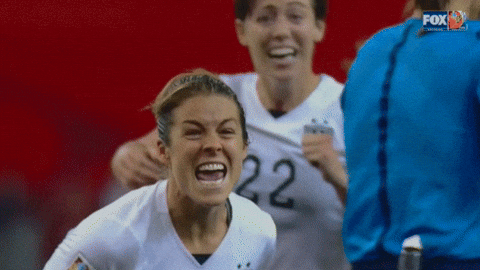 Extra Sporting Support
Sometimes we even get the support of friends of Racks: like these Bristol cheerleaders who came to support the last Rugby World Cup!
One thing is for sure – we love our sport!
To find out more about watching the EURO 2016 or to book a table, just click on the image below.