Just in case you were doubting yourself or looking for the perfect reason to drink it, we've put together a list of great reasons to drink Prosecco pretty much whenever you'd like to!
Prosecco is delicious
It's refreshing, flavourful and light-bodied. What more is there to like? Typical proseccos have aromas and flavours of white spring flowers, citrus fruits, green apples and pears and are balanced with a lively acidity. We've yet to meet someone who doesn't have something positive to say about the delicious flavours in prosecco.
It's more exclusive than you think.
Prosecco is exclsusive to specific areas of north-eastern Italy with the DOC variety being produced in only nine provinces and the superior DOCG only being produced in one area. That makes real prosecco pretty exclusive when you think about it.
Drink Prosecco anytime.
Prosecco is now often paired with pizzas, pastas and salads or used as a welcome drink for guests. That's all great. You worry about how best to pair it or you can just crack on and drink it. One of the best things about prosecco is that it goes with anything, it can be sipped on its own in a hot tub, enjoyed at a baby shower, as part of a BBQ and pretty much any other time you can think of. You're even allowed prosecco as part of a brunch – before noon. Had some good news at work? Pop open some prosecco. Did an awesome job in the garden? Prosecco time! You get the point.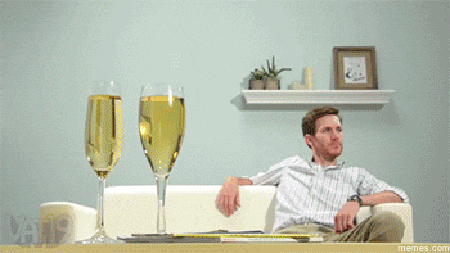 It might improve your memory
Aparently there's been actual scientific studies on this. They've shown that memory increased, on average, by 70% after drinking this delicious bubbly – that'll do for an excuse!
Prosecco is low in calories.
Yep – less than any wine, so what better excuse do you need than that?
It's only £2.50 a glass at Racks
Yep, Monday – Fridays from 12-7pm you can enjoy a glass of prosecco (perhaps on the sun terrace?) for just £2.50
So there you have it, plenty of great reasons to drink prosecco but if you think of any more then just pop down and let us know. We'll pop open the prosecco!